See What Happened During ESCRS iNovation® Day 2023
ESCRS iNovation® Day 2023 Welcome Message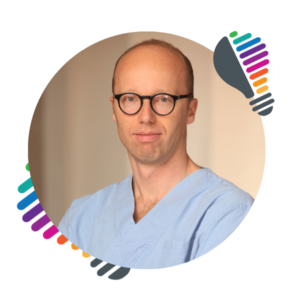 After the success of the inaugural ESCRS iNovation® Day in 2022, The European Society of Cataract and Refractive Surgeons (ESCRS) is proud to announce the next ESCRS iNovation® Day in Vienna, Austria, on Friday 8 September 2023 at the Messe Wien Exhibition & Congress Centre, immediately prior to the opening of the main ESCRS Congress 2023.
This ESCRS iNovation® Day will bring together clinical and business experts from across Europe and other parts of the world. Sessions will focus on the most urgent clinical needs and barriers to success in anterior segment care and how the latest technology innovations may address those barriers and clinical needs within the next 5-10 years. The agenda will also feature key 2023 topics and highlights in the greater field, projected 2024 innovations, capital and commercial market changes, and reimbursement trends. READ MORE.
DO YOU WANT TO RECEIVE THE LATEST ESCRS NEWS?
Complete your details below to sign up to the ESCRS meetings and events newsletter
ESCRS iNovation® Day 2023
Networking opportunities with 100's of clinical and business experts and thought leaders from Europe and across the globe
Learn about the latest developments in the European commercial and capital markets and projected 2024 innovations
Play your role in addressing the most urgent clinical needs and barriers to success in anterior segment care